Zambia govt consults citizens on ICC exit
ZAMBIA opened public consultations this week on the government's plan to leave the International Criminal Court, as several other African countries re-assess their membership. South Africa recently revoked its planned departure from the ICC, based in The Hague, and The Gambia's new president, (...)
[New Zimbabwe] 29/03/2017
Zambia govt consults citizens on ICC exit
ZAMBIA opened public consultations this week on the government's plan to leave the International Criminal Court, as several other African countries re-assess their membership. South Africa recently revoked its planned departure from the ICC, based in The Hague, and The Gambia's new president, (...)
[New Zimbabwe] 29/03/2017
New Gambia, new migration?
Democratic government in The Gambia means better prospects for reducing runaway migration from the West African nation, a fact the EU is keen to exploit
[IRIN] 28/03/2017
Failure to establish a Grand coalition will be catastrophic for Zimbabwe
Coalitions have been known to win elections against some of the most brutal dictatorships in the world from the likes of Augusto Pinochet of Chile to the recent ousting of the Gambian dictator, Yahya Jammeh. We do not need an opinion poll to measure the mood of hope and optimism among most (...)
[The Zimbabwean] 28/03/2017
Senegalese President Lauds PMB On The Gambia
President Macky Sall of Senegal has thanked President Muhammadu Buhari for his intervention in The Gambian impasse that led to the restoration of democracy in the West African country. This is contained in a statement issued by the special adviser media, Femi Adesina. Former President Yahya (...)
[Leadership] 26/03/2017
Senegal's Macky Sall Lauds President Buhari on The Gambia
Femi Adesina, Abuja: President Macky Sall of Senegal has thanked President Muhammadu Buhari for his intervention in The Gambian impasse that led to the restoration of democracy in the West African country. Former President Yahya Jammeh had baulked at handing over power to Adama Barrow, winner (...)
[NTA] 25/03/2017
Buhari'll fix Nigeria before 2019-Presidency
•As Egypt, Gambia, Ghana send goodwill By Lawrence Olaoye The presidency has said that President Muhammadu Buhari was determined to take the country out of the economic woods to the promised land by the end of his tenure in 2019. Femi Adesina, Special Adviser to the President on media and (...)
[Peoples Daily] 22/03/2017
Yahya Jammeh Farming In Equatorial Guinea (Photos)
According to popular journalist Sainey MK who lives in Banjul,Gambia,former Gambian President, Yahya Jammeh was pictured farming in Equatorial Guinea, where he is living in Exile. It appears the former ruler hasn't been doing too badly after he was forced to step down. See more photos below (...)
[Information Nigeria] 21/03/2017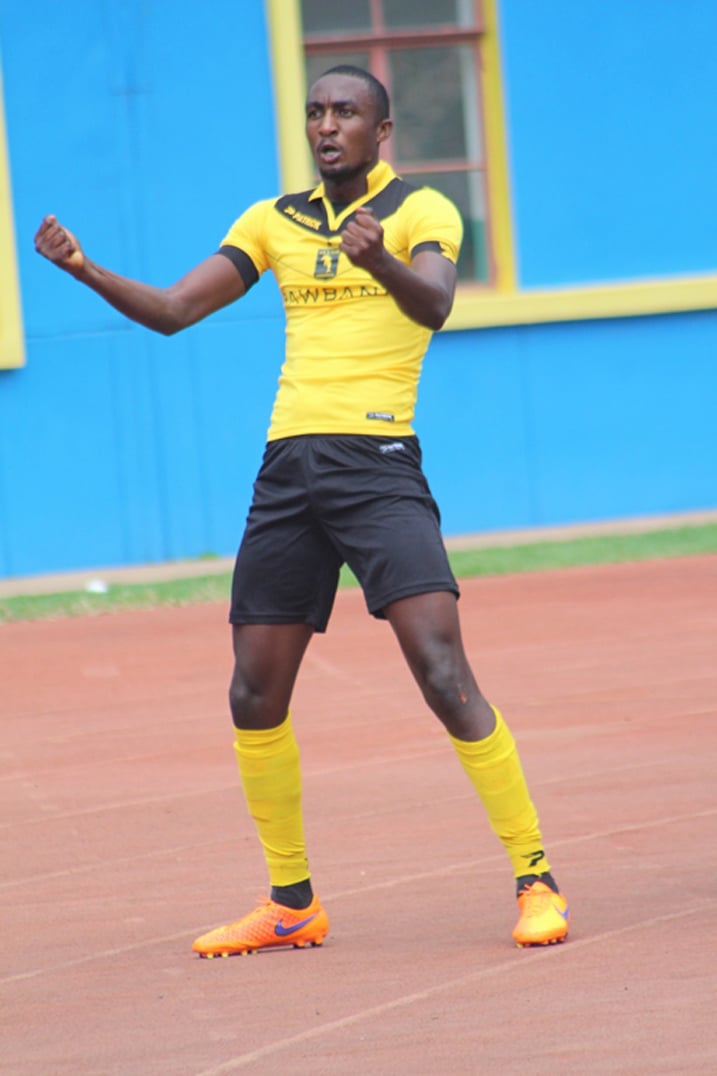 Sugira Ernest asezereye ikipe ishobora guhura na Rayon Sports #Rwanda via @kigalitoday
Mu mukino wo kwishyura wa CAF Champions league wabereye i Kinshasa, Sugira Ernest yafashije AS Vita Club guseserera ikipe yo muri Gambia - Football / Sammy Imanishimwe
[Kigali Today] 19/03/2017
Gambia: Campaigning Starts in Earnest
[The Point] The 239 candidates vying for seats in the National Assembly election of 6 April 2017 have started campaigning in their respective constituencies. The official campaign period will run until 4 April 2017.
[AllAfrica] 16/03/2017
Gambia: Govt Urges Deployment of More Senegalese Troops - President Barrow
[RFI] The Gambian government has requested that Senegal deploy an extra 1,000 soldiers as part of the regional military force in the country, Gambian President Adama Barrow told RFI in an interview on Wednesday. Barrow met with French President Francois Hollande during a two-day visit to Paris (...)
[AllAfrica] 16/03/2017
France: France, Gambia to strengthen bilateral ties
Paris, France (PANA) - France and Gambia are to work together to strengthen democracy and rule of law in Gambia, French president François Hollande and Gambian president Adama Barrow, said at the end of talks on Wednesday evening at the Elysee Palace in Paris. (...)
[Panapress] 16/03/2017
Gambia: Coping With Dictatorship's Legacy
[Deutsche Welle] After 22 years of dictatorship, The Gambia is steeling itself to face up to its troubled, unpleasant past of arbitrary arrests, torture and lives spent in exile. The new government is urging Gambians to be patient.
[AllAfrica] 11/03/2017
Gambia to probe Jammeh's finances
Gambia's Government will launch an investigation into the finances of former President Yahya Jammeh, Justice Minister, Aboubacarr Tambadou, told Reuters on Friday. The minister said the investigation would include his personal use of a charity bank account. The government of President Adama (...)
[The Nation] 10/03/2017
Gambia: Empowerment of women, a major priority - says GAMCOTRAP
Banjul, Gambia (PANA) - The empowerment of women has long been a major priority for women rights group, Gambia Committee on Traditional Practices Affecting the Health of Women and Children (GAMCOTRAP), Banjul area Head office, according to May Small, the acting executive director of the (...)
[Panapress] 08/03/2017
Gambia's Barrow visits 'new ally' Senegal
President Adama Barrow arrived in Senegal, which played a key role in his rise to power by helping force his predecessor Yahya Jammeh from office.
[IOL] 02/03/2017
Gambia: Barrow Gets Rid of 'Drivers of the Repressive Regime'
[News24Wire] The latest political developments in Gambia "are not entirely surprising", especially now that the country's new president Adama Barrow is under "extreme pressure" to deliver on his election promises, says a West African think tank, the Open Society (...)
[AllAfrica] 02/03/2017
Gambia: Army Chief Sacked As New President Cleans House
[Deutsche Welle] Gambian President Adama Barrow has sacked the country's army chief. The country's new president has been trying to assert control and clear out vestiges of former ruler Jammeh's feared regime.
[AllAfrica] 28/02/2017
President Barrow endorses 'one China' policy
President Adama Barrow of Gambia has endorsed the "one China" policy and said it would not establish any official relations or contacts with Taiwan, continuing a policy adopted in March 2016 by the government of former leader Yahya Jammeh. The policy affirms the Chinese position that there is (...)
[The Nation] 27/02/2017
How money flowed to Gambia's Yahya Jammeh
Funds from a dollar bank account in the name of the Jammeh Foundation for Peace flowed to Jammeh himself, not to foundation projects, according to bank records and interviews.
[IOL] 24/02/2017
Gambia: President Barrow adds extra portfolio to VP Tambajang
Banjul, Gambia (PANA) - Gambian President Adama Barrow has assigned Vice President Fatoumata Tambajang another portfolio as Minister of Women's Affairs, according to a press release issued by the President's Office. Politics
[Panapress] 23/02/2017
Jammeh gives food rations to hungry army - report
Exiled former Gambian president Yahya Jammeh has provided food rations to the army command which has been facing food shortages, says Gambian media.
[IOL] 23/02/2017
Gambia: IMF staff explore ways to support new Gambian government
Banjul, Gambia (PANA) - Discussions between the International Monetary Fund (IMF) and Gambia are scheduled for early spring 2017 on possible support to the new government of the small West African country, according to the Fund's staff team that on Wednesday completed a week-long visit to (...)
[Panapress] 23/02/2017